Firearms training
& nv ccw
What Students Are Saying...
Great for any level
Have taken more than one of his Pistol classes including my CCW and learn something every time. Improved my Technique and performance in competitions. Thank you guys again for everything.
Incredible class
From the moment you step into the class Jim makes you feel comfortable and confident in what Jim is teaching. He makes the class fun while teaching critical information. I look forward to more classes and increasing my comfort and skill. Thank you Jim for what you do and I look forward to the next class.
Amazing class
Jim can break it down and teach you how not only to defend yourself but protect your loved ones as well. Top tier, elite, highly trained professional, who is one of the most real, and humble individuals I have ever met. Any one of Jim's classes has the potential to change your mindset. To say I recommend him is an understatement. You WILL NOT be disappointed.
More than I expected
I live in Washoe county and had many instructors to choose from for my CCW class, but I saw Jim Erwin's website and decided to go with him. I couldn't have been happier. Jim is a very good instructor, he's funny, and he obviously knows as much as anyone. I'm looking forward to taking some private classes with him soon. I can't imagine there being a more knowledgeable teacher in the area.
Incredible Instructor! Incredible Class!
From the start at 8am, I knew this was going to be a great class. Enjoyed myself so much that when I looked at my watch it had already been 4 hours in. Jim"s classroom instruction was thorough, and precise, just like his marksmanship. His ability to teach the fundamentals and more has me scheduling additional training with him. Because of this initial class I have the confidence needed to protect myself and my family at a moments notice. I am looking forward to my family going through his course and my additional training to further build my skills . Thank you Jim! See you soon!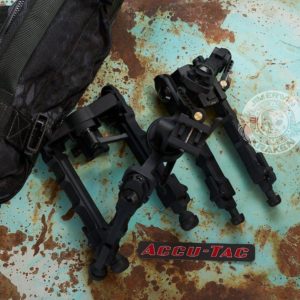 Jim's Accu-Tac Bipod Review I've been carrying a gun for most of my adult life and earned a living using them for the majority of
Read More »
As a Brand Ambassador, I provide unique and genuine content for a brands marketing and social media team. I have over 25 years of combined experience in Army Special Operations, high threat/executive protection, firearms training and big game hunting. I also have 10 years of experience in gear sales to the military and civilian world.