Firearms training
& nv ccw
What Students Are Saying...
Long Range Shooting Course
As a retired military man and fire fighter I have to say this was one of the most professional, knowledgeable, innovative courses of any sort I have ever gone through first hand. Everyone involved was nothing but professional intelligent and interactive on every level possible to make sure that the total experience was learning and helpful and motivating for everybody to accomplish what they set out to be. The attitudes both students and faculty were uplifting and I can't say enough on how much it reminded me of my former experiences being in the military and in the fire department. On a scale of 1 to 10 it is a 10+ because the class is everything that he would hope for and more and I can't recommend it enough for anyone from a basic shooter to an experienced shooter to experience firsthand.
Outstanding evening in Minneapolis!
Jim offered a Fundamentals and Mindset class at The Modern Sportsman in Burnsville last evening – his presentation, his incredible passion and real world experience in addition to his real world honed skillset and fundamental roadmap were second to none! Absolutely fantastic!!! Thanks for taking the time to share your incredible insight!!!
CCW
I cannot recommend Jim and his class enough! Relaxed, low key environment. Super knowledgeable and made the classroom portion fun. On the range he was immediately able to identify my issues, communicate fixes, and drastically improved my accuracy.
Thank you!
Excellent training!
I took the March 2022 long range class and it was fantastic. Well taught and easy to learn the material. Jim and the other instructors brought us out on a very windy day and we're able to help get hits out to 1000 yards with relative ease. I definitely felt I learned a solid foundation to build upon. Since the class, I've been getting hits out to 1000 no problem.
Amazing Experience
Jim's knowledge and teaching method are far superior to any instruction I have had in the past and will forever change the way I train with my handgun. I cannot wait to get out west for some long gun classes.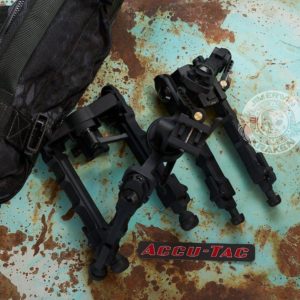 Jim's Accu-Tac Bipod Review I've been carrying a gun for most of my adult life and earned a living using them for the majority of
Read More »
As a Brand Ambassador, I provide unique and genuine content for a brands marketing and social media team. I have over 25 years of combined experience in Army Special Operations, high threat/executive protection, firearms training and big game hunting. I also have 10 years of experience in gear sales to the military and civilian world.