Firearms training
& nv ccw
What Students Are Saying...
Great instructor
You can't go wrong with Jim as your ccw instructor, made the day interesting with humor and his knowledge of guns. Highly recommend
Awesome CCW class
This is my 3rd State's CCW class and by far the best one. Jim has a way of making what can be dull information interesting by adding personal real world experience. During range time his experience and focus on the fundamentals ensure even seasoned shooters improve.
First CCW Class
I recently took my first CCW class and had a great time with Jim as the teacher. He was helpful and approachable, both in the classroom and at the shooting range. Thank you Jim for making our long day an enjoyable learning experience!
Awesome CCW class.
Jim Erwin aka the Kraken is a top Instructor. Very informative, high energy and a laugh a minute, while imparting the information to the class. He made a dry subject matter interesting and made sure everyone got all the information needed. He was also able to answer any question thrown at Him. Out on the range his lifetime of gun experience was quite evident. He was able to help each shooter to learn proper shooting techniques out on the range. So by the end of the day He answered all our questions, taught us to shoot properly and made it a fun day. It was like hanging out with a super-gun-knowledgeable friend.
You cannot go wrong picking Jim Erwin as your Instructor.
Effective! Private 2-Hour Lesson (Brand New CCW holder)
My daughter and I, got our CCW with Jim a few months ago (highly recommended) and now I've just wrapped up a 2-hr private lesson to help me become more comfortable with my pistol (the lesson was a gift from my daughter). I'm new to pistols, so I needed someone to walk me through the basics. Jim went step-by-step through everything from loading, proper stance, safety, aiming, and firing, to storing my pistol. Jim is a great instructor, patient, easy to learn from, and he really, really, really knows his stuff! His bio may seem a bit intimidating if you're new to shooting, but he is a natural at teaching and was able to help me feel comfortable with my pistol and the basics during our lesson.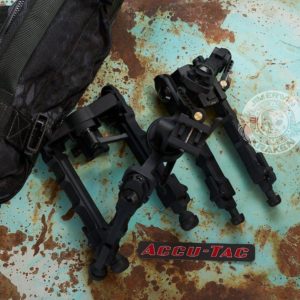 Jim's Accu-Tac Bipod Review I've been carrying a gun for most of my adult life and earned a living using them for the majority of
Read More »
As a Brand Ambassador, I provide unique and genuine content for a brands marketing and social media team. I have over 25 years of combined experience in Army Special Operations, high threat/executive protection, firearms training and big game hunting. I also have 10 years of experience in gear sales to the military and civilian world.