Firearms training
& nv ccw
What Students Are Saying...
CCW class
I retired from 29 years of LE work and moved to Nevada. My department training and work experience include SWAT, EOD, department firearms instructor, weapons armorer, basic and advanced sniper schools. I have also attended many other outside firearms training classes.
I've competed in three gun competitions and taken first place in a few sniper competitions. I also have an extensive military background as a Navy EOD diver.
I attended Jim's CCW class with my wife and was genuinely impressed with his quality of instruction, humility and humor. He kept our attention and helped us add more information to our knowledge of safe weapons handling and personal security when out and about in the ever changing and often dangerous world we now live in.
If you're reading reviews to determine which CCW class to take, this is it. Whether you're just beginning to become familiar with firearms and firearms safety, or have an extensive background, there is something here for you.
Awesome training!
Jim's classes are great and he and his staff's attention to detail transfers over to the students. Everything Jim teaches has a good reason behind it and he's going to give you knowledge that you can bring home and apply to your dry fire and when out training on your own.
In Northern Nevada we are so lucky to be local to some of the greatest firearms training in the country and Jim's classes are right there with the best of them. He will do his part, make sure you do yours when you leave and make sure to dry fire (even if only 5 minutes a day) and then go confirm your progress with live rounds every couple of weeks. You dont need to waste ammo. You just need to apply the things we learn in class to your own practice. Do that and you'll become exponentially better.
Thanks again Jim and his staff. Had a blast.
Taken 4 and coming back for more!
I've now attended four of Jim Erwin's classes, and the quality of training continues to amaze me.
His approach to shooting breaks down the fundamentals and rapidly layers them into a combat art form; his approach to training has the entire class enjoying every minute of it!
Jim takes the time to address every students abilities one on one, and EVERYONE, from novice students to to experienced LEO's, leaves the class a more competent and capable shooter from Jim's insight, experience, and coaching.
I've been through several "certified" courses. I've taken classes at some of the large shooting "academies." And I have yet to find a course that is more beneficial, or more enjoyable, than those instructed by Jim Erwin.
CCW Renewal
Made the drive from Reno to Gardnerville to renew my conceal carry permit with Jim Erwin. We don't have too many former Tier 1 Operators in Northern Nevada, so I jumped at the chance to learn from the best and Jim didn't disappoint. It was a great class, I learned a lot and I highly recommend Jim and SPI.
Excellent Class
Jim's CCW class is informative, direct, and applicable. There's no ego involved, he'll occasionally insert relevant personal experience, but will move on well before it reaches the point of self-aggrandizement all too common in firearms circles. Male or female, new to guns or experienced, Jim breaks down the basic concepts, checks for understanding and only then continues. I wouldn't go anywhere else.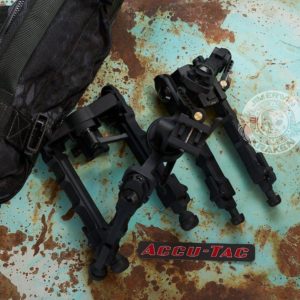 Jim's Accu-Tac Bipod Review I've been carrying a gun for most of my adult life and earned a living using them for the majority of
Read More »
As a Brand Ambassador, I provide unique and genuine content for a brands marketing and social media team. I have over 25 years of combined experience in Army Special Operations, high threat/executive protection, firearms training and big game hunting. I also have 10 years of experience in gear sales to the military and civilian world.