Firearms training
& nv ccw
What Students Are Saying...
Freakin Excellent!
Jim and his crew went above and beyond with the long range class. I'm brand new to long range and within two days they had me hit a mile. The instruction was clear and relevant. The spotters were knowledgeable and extremely helpful. I can't wait to come back!
To anyone interested in taking this class all I can say to you is —- DO IT! You won't regret it. Thank you all so much for putting on a class like this. I had a great time and learned so much. THANK YOU!!!
Long range class in the wind
Really enjoyed all phases of the two days of instruction.. Jim and his assistants very friendly and informative. Will work with "YOU" till you have it. I am 75 years old and had a wonderful time.
Amazing long range class
I have taken this class 4 times now. I drive all the way from Oregon. I own a firearm store and I bring a group of 10 for every class from my shop. We will be back again!! Thank you Jim for such a awesome class!!
Family friendly and educational
My husband and 14 year old son and I have all taken this class now. I can not say enough about the caliber of education we've received. We'll definitely be back for more classes and advanced classes. Well worth the trip from Oregon!
Awesome class !
We were presented with excellent information ! Jim is a skilled instructor, presenting the materials in layers. Easy to follow. Range time was also presented in layers so we were able to implement one skill on top of the next. Along with great material, Jim also used humor to keep us alert. I would highly recommend Jim's class !!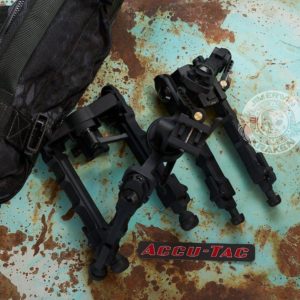 Jim's Accu-Tac Bipod Review I've been carrying a gun for most of my adult life and earned a living using them for the majority of
Read More »
As a Brand Ambassador, I provide unique and genuine content for a brands marketing and social media team. I have over 25 years of combined experience in Army Special Operations, high threat/executive protection, firearms training and big game hunting. I also have 10 years of experience in gear sales to the military and civilian world.