Firearms training
& nv ccw
What Students Are Saying...
The Real Deal
I've been shooting for over 40 years. I've been trained in some ridiculous, ineffective shooting trends going back to the mid 1980's. I've also had the opportunity to shoot with some great instructors/operators as well. Jim is the real deal. His practical, effective training approach works well for beginners and experienced shooters. I've taken several classes with Jim ranging from bolt action and semi-auto Long Rage to Pistol and Carbine work. With Jim making wind calls in 15-20 mph winds I was able to successfully hit 100% (6 of 6) out to 1000 yards. This was not on a sanitized flat range. This was real world, mid to high angle shooting. His fundamental and easy going approach puts shooters at ease well before any guns come out of the holsters. For the more advanced shooters, his field experience and knowledge are apparent as he shows more efficient and faster cleaner ways of target acquisition and engagement, Concealed carry, duty carry, recreational or hunting, do yourself a favor and try a class with Jim.
My advice to anyone wondering if it's worth it; Is it NOT worth knowing how to effectively protect yourself and your family?
Solid instructor!!!
Phenomenal instructor. Very direct in his teaching and logical. Common sense method in his approach. Able and willing to pay more attention to students who are having difficulties to make sure they learn and perform the task(s) properly.
Be prepared for jokes and to laugh. Very approachable and open to all questions and tactics. NOT a "my way or the highway " instructor
Excellent Instructor
Jim was awesome and teaches in a way that makes the information retainable. I had a great time and learned a bunch, I'll definitely be signing up for more.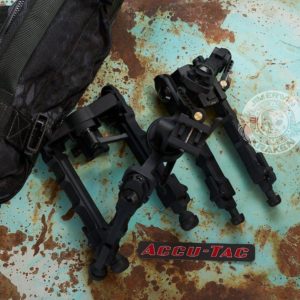 Jim's Accu-Tac Bipod Review I've been carrying a gun for most of my adult life and earned a living using them for the majority of
Read More »
As a Brand Ambassador, I provide unique and genuine content for a brands marketing and social media team. I have over 25 years of combined experience in Army Special Operations, high threat/executive protection, firearms training and big game hunting. I also have 10 years of experience in gear sales to the military and civilian world.